---
---

Native Instruments
---
KOMPLETE 2
---
synth /samplers library / editors plug-ins
Stand alone or plugin use for Mac and PC

---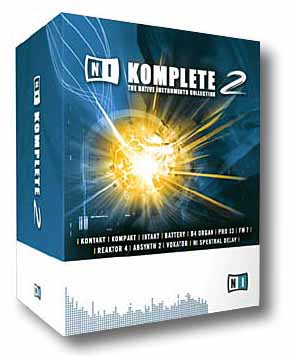 ---
Euro 499

---


Native Instruments have introduced Komplete 2, a revised version of their complete suite, "Komplete". Scheduled for release on May/June 2004 , Komplete 2 is an extensive collection of soft-synths and effects. It includes a total of 11 Plug-in's (on two DVDs, with just one installer) including:
ABSYNTH 2, REAKTOR 4, B4 Organ, FM7, PRO-53, KONTAKT 1.5,
KOMPAKT, INTAKT, BATTERY, VOKATOR, SPEKTRAL DELAY.


---
Absynth 2
---
Reaktor 4
---

B4 Organ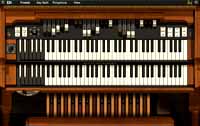 ---

FM7
The FM7 can also read all programs from the original DX7, DX7-II, DX11, TX81Z, DX21, DX27, DX100, TX802 and reproduce the sounds of these machines exactly.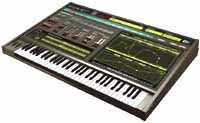 ---

PRO-53,
Inspired by the immortal sound of the synthesizer of the eighties Sequential Circuits Prophet -5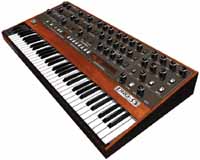 ---

Kontakt 1.5 (sampler)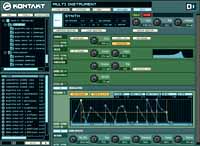 ---

Vokator (vocoder)


---

Intakt (rhythmic loop)


---

Kompakt (sample player)


---

Battery (Drum Sounds)


---

Spektral Delay.

---

Anyone with even one registered Native Instrument product from the Komplete 2 bundle is eligible for a special time limited upgrade offer to the complete bundle for
Euro 499 .