---
---
UMEK
---
---
---
---


Born in 1976 Lubljana, Slovenia, Uros Umek began DJing in 1993 while he pioneered large scale techno parties with some of his friends in his home country which quickly became the county's favourite. Through his hard work creating these parties, techno became the most popular form of music in Slovenia and made him a very popular individual. He is the most popular and most famous DJ in Slovenia, his nickname is "Votter", which means father..
He currently co-owns runs Consumer Recreation Records, as well as releasing on, amongst others, Tortured (as Mumps), Planet Rhythm, Audio, Missile, Communique. His current style is the combination of many different roots, which the more long term Umek fans may recognise. Starting with a rough, uncompromising edge he quickly built a reputation in the studio.
More recently he has developed a new funkier sound highlighted on his last double pack on Tortured under his Mumps guise, a real winner due to its funked up style - this was Carl Cox's number 1 record for 3 months. Recent productions included the hugely successful Recycled Loops (with close friend Valentino) and as Zeta Reticular on Billy Nasty's electro label (Electrix).
The last two years have been massive for Umek, with him being voted into DJ Magazines top 100 DJs in 2002.
He now stands as one of techno highest profile names, with DJing skills and production that far outstrips many of his contemporaries.
2002 saw him release the Torture Chamber Vol 2, plus an experimental album on Technika, showing the depth of his talent.
Umek can be booked to perform on 4 decks, something which he has tried a number of times with great success.
He has already toured Australia, Brazil, Japan and Malaysia.




---
---
---
Umek on ...

"Tortured Chamber Vol.2":
"it's just like what i do as a DJ and it's my style and i will continue to play like that now and till don't know when.... just wanna show how my mixing looks like and what i do in a club. That's it."

how he works:
"I just sit down in front of my computer and work.
Recycled Loops was mainly samples
while my other own label Valentino uses mainly synthesizers and my own samples from machines.

label name 'Recycled Loops'.
"Basically when we (Umek & Valentino) started the label, we just want to use loops that were already done by someone else but we would slice it up, put it in a different way and do it our own style."

preferred genre.
"I love electro"

---
---
---


DISCOGRAPHY



Album

2002-Neuro-EFA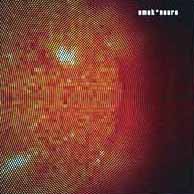 (traks: Engram, Diastola, Psevdo, Psihodrom, Kakerlak,
Hister, Fatigo, Parkins, Neurotrotter, Somnifera ,
Hektikos, Libido, Detour , Neuropa Humbug)




1999-Umek on Monoid-Monoid




1997-Audio-Zet




---

Compilations
2002-Torture Chamber, Vol. 2-Tortured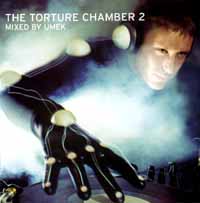 ---

EP, singles
1996- Zet Ljubljana-Zet -
1997-Sample Rate/4800-X Trax
1997- Zet Ljubljana, Vol. 2-Zet
997-Expire EP- Expire
1997-Keka-Planet Rhythm
1997- Lek EP- Planet Rhythm
1998-Catapresan
1998-Umek Vs. Inigo Kennedy EP-Expire
1998-Prepidil-XS
1998-Analok-Absense
1999- Nodlocnost-Spielzeug
1999-Kilevox EP-CLR
1999-Difolvon EP-CLR
2001-Kial 5-Kial
2002-Libido-EFA


---

Remixes
Grounded - Umek Rmx on Remix EP01, 12" (Red Seal)
Agent Wood - Umek Mix on Agent Wood (Remixes), 2x12" (Primevil)
Meter (Umek Remix) on Lux With Remix, 12" (G-Force Records)
Sacred Ground (Umek Remix 1) on Sacred Ground (Umek Remixes), 12" (Ground)
Sacred Ground (Umek Remix 2) on Sacred Ground (Umek Remixes), 12" (Ground)
Nightime Activitiez (Umek Remix) on Nightime Activitiez, 12" (Wetmusik)
Immortal (Umek Remix) on The Remixes (Part 1), 12" (Advanced)
Potential (Umek remix) on Hardware DJ Series 001, 2xCD (Hardware)
Potential (Umek remix) on Potential 002 (Remixes), 12" (Potential)
House Fucker (Umek Remix Part 1) on House Fucker, 12" (Missile Records)
House Fucker (Umek Remix Part 2) on House Fucker, 12" (Missile Records)
House Fucker (Umek Remix) on Terra Firma, CD (Geushky)
House Fucker (Umek Remix) on Sound Design, 2xCD (Jive Electro)
Sweet Back (Umek Remix) on Light And Shadow E.P, 12" (Access 58)
Base (Umek Remix) on 2nd Label Compilation, CD (Monoid)
Conception (Umek Remix) on Conception Remixes, 12" (Ghostline Electronics)
Pains (Umek Remix) on Pains Remixes, 12" (Primate Recordings)
Remixed by Umek on Potential 002 (Remixes), 12" (Potential)
Remixed by Umek on Potential 002 (Remixes), 12" (Potential)
Hunger (Umek Remix) on Hunger, 12" (Geushky)
Get on up on Get on up remixes, 12" (Pro-Jex)
Base (Umek's Re-Base Mix) on Base Remixes, 12" (Monoid)
I Feel Loved (Umek Mix) on I Feel Loved, 12" (Mute Records)
Krikc (Umek Remix) on Bugmod, 12" (NovaMute)
Love Express (Umek Remix) on Love Express Remixes, 12" (Turbo)
I Feel Loved (Umek Remix) [Loop] on Mute: Assume Nothing, CD (Muzik Magazine)
Theme From Concept (Umek Remix) on Theme From Concept, 12" (Black Hole Recordings)
Camels (Recycled Loops Remix) on Camels, 12" (Mercury)
Hunger (Umek Remix) on Lärm 6, CD (Global Ambition)
Love Express (Umek Remix) on Mysteryland 2002 - The Compilation CD, CD (ID&T)
Red Fever (Umek Remix) on Red Fever, 12" (Recycled Loops)
Havin' A Good Time (Umek Remix) on Havin' A Good Time, 2x12" (Positiva)
Dolphins (Umek's Earresistable Remix) on Dolphins, 12" (Additive)
Sweet Back (Umek remix) on Collaborations & Remixes Volume 2, 12" (Access 58)
Twilight (Umek Remix) on Material To Digital To Analog EP, 12" (Reel Musiq)
Capture (Umek Remix) on Capture, 12" (MB Elektronics)
Untitled (Umek Remix) on Recreations, 2xCD (Kombination Research)
Untitled (Umek Remix) on Recreations Part 2, 2x12" (Kombination Research)
Third Wave (Kemu's Earresistable Mix) on Third Wave, 12" (End Recordings)
Pains (Umek Remix) on Schranzwerk 4, 2xCD (ZYX)
Havin' A Good Time (Umek's Earesistable Remix) on Havin' A Good Time, 12" (Positiva)
Housefucker (Umek Remix) on Fantasia Revolution Tour Mixed By DJ Sloop, CD (dj-sets.com)
Base (Umek's Re-Base) on Lärm 3, CD (HUG Records)
Theme From Concept (Umek Remix) on Theme From Concept, 12" (Maelstrom Records)
Sweet Back (Umek Remix) on International Underground EP Vol. 2, 12" (Access 58)
Camels (Recycled Loops Remix) on Camels, 12" (House # 1)
Sweet Back (Umek Remix) on Collaborations & Remixes 1998 - 2002, CD (Access 58)
Housefucker (Umek Rmx Pt.2) on Housefucker, 12" (Insolent Tracks)



---

Appearances

DJ Dan-Round Trip (2002)- Producer
DJ Rush -DJ Rush & Marco Remus (2001)-Producer
Jason Bye - Kahlua Kollective Beats: Balearic (2001)- Producer, Remixing
Paul Goodyear/Alex K - Central Energy, Vol. 10 (2001)- Producer, Remixing
Lower Level DJ Team - Plastic Meltdown, Vol. 2 (2001)- Producer
Misstress Barbara - Relentless Beats (2001)- Producer
Christian Smith - Tronic Treatment (2001)- Producer
Stryke - Stryke Presents Advance (2001)- Producer
Various Artists -Tehnika 1 (2001)- Producer
Various Artists - Larm, Vol. 3 (2001)- Mixing
Various Artists - Sound of Eukatech, Vol. 3 (2001)- Producer
Various Artists - In the Mix, Vol. 6 (2001)- Producer
Various Artists - Sound of Eukatech, Vol. 5 (2001)- Producer
Various Artists - Dance Nation 2001 (2001)- Producer, Remixing
Various Artists - Vinyl Surgery (2001)- Producer
Ben Long - Potential 002 Remixes EP (1999)- Remixing
Recycled Loops - Six Is Nine (1999)- Producer

Also appears on
A1 on Mixed Emotions: Montreal Mix Sessions Vol. 5, 2xCD (Turbo)
Voltaren on Relentless Beats Vol.1, CD (Moonshine)
Voltaren on Hardware #06, 2xCD (Hardware)
Untitiled on Made In Slovenia EP, 12" (Expire)
Ratexo on The Second Porn Cut, 12" (Pornographic)
Ratexo on Berlin / Detroit, 2xCD (dj-sets.com)
Lanicor on Fuse Presents Dave Clarke, CD (Music Man)
Lanicor on Wetmusik Mix-Up Volume 1 - Live @ Storey Hall, CD (Wetmusik)
Lanicor on The Last DJz On Earth, 2xCD (EQ / Stomp)
Lanicor on Fuse Presents Dave Clarke, 3x12" (Music Man)
Lanicor on Illegal Techno 6, 2xCD (Cyber Production)
Voices Of Africa on Past Lessons / Future Theories, 2xCD (Distinct'ive Breaks Records)
Voices Of Africa on The Last DJz On Earth, 2xCD (EQ / Stomp)
Voices Of Africa on Mix Series Michael Burkat, CD (Fine Audio)
E on Mechanisms Pt. 2 ( E - L ), 2x12" (Tortured Records)
F on Mechanisms Pt. 2 ( E - L ), 2x12" (Tortured Records)
G on Mechanisms Pt. 2 ( E - L ), 2x12" (Tortured Records)
H on Mechanisms Pt. 2 ( E - L ), 2x12" (Tortured Records)
I on Mechanisms Pt. 2 ( E - L ), 2x12" (Tortured Records)
J on Mechanisms Pt. 2 ( E - L ), 2x12" (Tortured Records)
K on Mechanisms Pt. 2 ( E - L ), 2x12" (Tortured Records)
L on Mechanisms Pt. 2 ( E - L ), 2x12" (Tortured Records)
U1 on Body Re:Fuel, 12" (Recycled Loops)
Mamomit on Caught In The Act, CD (Logistic Records)
Mamomit on Wetmusik Mix-Up Volume 1 - Live @ Storey Hall, CD (Wetmusik)
Untitled on The Sound Of Eukatech 5, CD (Eukatech)
Untitled on EP 1, 12" (Electrix Records)
Untitled on EP 1, 12" (Electrix Records)
Untitled on EP 1, 12" (Electrix Records)
Untitled on EP 1, 12" (Electrix Records)
Untitled on EP 2, 12" (Electrix Records)
Untitled on EP 2, 12" (Electrix Records)
Untitled on EP 2, 12" (Electrix Records)
Untitled on EP 2, 12" (Electrix Records)
Cartex on Imprint, CD (Distinct'ive Records)
Dotax on Imprint, 3x12" (Distinct'ive Records)
Dotax on Imprint, CD (Distinct'ive Records)
Gatex on Terra Firma, CD (Geushky)
Gatex on Sound Design, 2xCD (Jive Electro)
Gatex on Food Main Course, 2xCD (Antler Subway)
Gatex on Monster Mix CD, CD (Proton)
Gatex on Berlin / Detroit, 2xCD (dj-sets.com)
Difolven EP on Wetmusik Mix-Up Volume 1 - Live @ Storey Hall, CD (Wetmusik)
Ceroxol on World Service, 2xCD (React)
Loops on Locked Grooves 001, 12" (Molecular)
Kilevox EP A2 on Bio Molecular Rhythms Vol. 2, CD (Molecular)
Protax on Selected & Connected, CD (Spielzeug)
Retoxol on Consumer Recreation, 12" (Consumer Recreation)
Manaxan on Consumer Recreation, 12" (Consumer Recreation)
Untitiled on Made In Slovenia EP, 12" (Expire)
Tetrakain on Rock The Discotheque, CD (Matrix Musik)
Holz Remix on Endlich Fünfzig, 12" (Holzplatten)
Untitled on Kial 06, 12" (Kial)
Untitled on Kial 06, 12" (Kial)
Nodlocnost on Sammlung 2, CD (Spielzeug)
Nodlocnost on Perlen 1, CD (Spielzeug)
Glurenorm on Sammlung 2, CD (Spielzeug)
Exercise 1 on Exerciser, 12" (Recycled Loops)
Exercise 2 on Exerciser, 12" (Recycled Loops)
Flux on Docklands - A State Of Mind Vol. 1, 2xCD (Lyrical Robot Records)
Mechanisms E on Hardware #06, 2xCD (Hardware)
Codax on Rock The Discotheque, CD (Matrix Musik)
Rock The Discotheque [Reloop02] on Rock The Discotheque, CD (Matrix Musik)
U1 on Rock The Discotheque, CD (Matrix Musik)
Felinon on Rock The Discotheque, CD (Matrix Musik)
Voice 1 on Rock The Discotheque, CD (Matrix Musik)
Katol on Food Main Course, 2xCD (Antler Subway)
Urtoxen E.P on DJ's Homebase III, CD (Federation Of Drums)
Cavist on Berlin / Chicago, 2xCD (dj-sets.com)
Bulcoxal Loop on Embryo Compilation, 2x12" (Embryo)
Kragital Loop on Embryo Compilation, 2x12" (Embryo)
Kragital Loop on Embryo Compilation, 2x12" (Embryo)
Bulcoxal Loop on Embryo Compilation, 2x12" (Embryo)
Voice 3 on Advance, CD (Max Music)
Recycled Loops on Imprint, CD (Distinct'ive Records)
Voice Of Africa (Voice 2) on On The Road, CD (Terminal M)
Entozan on Voodoo 3, 12" (Voodoo Records (UK))
Mechanisms E (Oliver Ho Remix 1) on Imperial Leather / Mechanisms E, 12" (Painkillers)
Mechanisms E (Oliver Ho Remix 2) on Imperial Leather / Mechanisms E, 12" (Painkillers)
Brotax on Maximal.FM Compilation vol. 2, 2xCD (BXR)
Gatex on Maximal.FM Compilation vol. 2, 2xCD (BXR)
Voices Of Africa (Voice 1) on DJ Eric Denz Da Denz Presents Nu Teqdenz, CD (Black Hole Recordings)
Deri on Thrust EP Limited Edition, 12" (X-Trax)
Gatex on Cocoon 2001 - Mixed By Sven Väth, CD (Ministry (Magazine))
Body Re:Fuel on En Linje - Calle Dernulf Samlar Techno, CD (EMI Records)
37 on Picture Disc, 12" (X-Trax)
Gatex (Umek Remix) on I Love Techno 2002, CD (541)
Cmeda on Sammlung 1, CD (Spielzeug)
Gatex (DJ Le Blanc Remix) on Outstanding - Mixed By DJ Cor Fijneman, CD (Black Hole Recordings)
Gatex (Umek Remix) on I Love Techno 2002, CD (541)
Lanicor on Massimo At The Wheels Of Steel, CD (Galvanic)
Voices Of Afrika on Berlin / Bruxelles - Miss Yetti / Marco Bailey, 2xCD (dj-sets.com)
Voice 4 on Endagered Mixes Volume One, CD (Primate Endangered Species)
Urtoxen on In Case Of... Plank, CD (Harthouse)
Voltaren on Cristian Varela & Tony Verdi - Salón de Mezclas, 2xCD (Serial Killer Vinyl)
Suna Talat Vol 1 on Wetmusik Mix-Up Volume 5 - Live @ Pureflow, CD (Wetmusik)
Voice 2 on Primate Recordings Limited Promotional CD Mixed By Melrob, CD (Primate Endangered Species)
Gatex on U60311 Compilation Techno Division Vol. 1 - Mixed And Compiled by Chris Liebing, 2xCD (V2 Records, Inc.)
Lanicor on Space DJ'z - The Last DJ'z On Earth, 2xCD (Primal Rhythms)
Voices Of Africa on Space DJ'z - The Last DJ'z On Earth, 2xCD (Primal Rhythms)
Mechanisms E on Plus 01: Technasia, CD (Plus)
Gatex (Oliver Lieb Remix) on Solid Sounds 2002/4, 2xCD (541)
Gatex (Oliver Lieb Remix) on Club System 26, CD (News)
Mechanism E on Plus Technasia Charles Siegling, CD (Plus)
Holz Remix on Endlich Fünfzig, 12" (Holzplatten)
Jakatron A1 on Gazometertraxxx Earth, CD (XXX Records)
Kenox on BN01, CD (Trust The DJ)
Tikonal on 2CD & MP3's, 2xCD (NovaMute)
Tikonal on 2CD & MP3's, 2xCD (NovaMute)
Zalonex on 2CD & MP3's, 2xCD (NovaMute)
The Right Time on OXA House Vol. 5, CD (Tba)
K'pr Norcih on Acid Drops vol. 1, 2xCD (Cameleon)
Gatex (DJ Montana Remix) on Trance Energy 2003 - The 10th Anniversary Edition, CD (ID&T)
Soludeks on Trance Techno T.R.A.X. 3, 2xCD (Tempo Music)






---
---
---
---
---
---