MX-View: on board editing software graphic interface
MX-View is a brand new editing interface for TASCAM's MX-2424 . Offering a sophisticated graphic editing interface that's comparable to full-featured digital audio workstations, MX-View lends powerful editing capabilities to the MX-2424. Running natively on both Mac and Windows platforms, MX-View was custom designed specifically for the MX-2424. MX-View is a quick and responsive editor, with the ability to view waveforms down to the sample level. You can repair clicks and pops with the pencil tool, select and nudge audio events to the correct beat, drag and drop audio files with the hand tool, fade, crossfade and trim events on the fly. In addition to replicating the extensive front panel controls of the MX-2424, MX-View offers a slew of new features and capabilities based on its standard 100 Megabit Ethernet interface. MX-View allows you to transfer individual and groups of audio files to your computer and back, as well as letting you back up entire projects. The MX-View interface also functions as a complete system interface for as many MX-2424s as you wish. Multiple MX-2424s can be displayed and edited on the screen simultaneously, there's no need for a separate monitor for each machine. Plus, each machine's meters can be clearly seen from the MX-View windows, making it a thorough remote control interface. MX-View's interface is also customizable and designed ergonomically. Buttons and windows can be hidden as needed, and color-coded edit groups makes editing across multiple track a snap. Keyboard command sets may be configured by users to their liking, and windows like the transport, locate markers, and level meter can be moved around freely and stored as a user preference.
MX-View overview
Native Macintosh and Windows versions
Scrolling real-time tracks with waveforms
Sample level waveform editing, including Pencil tool for repair of clicks and pops
Drag and drop editing on the fly (during playback too)
24 track onscreen meters for accurate level metering of up to six MX-2424s
Edit on up to six MX-2424s simultaneously in one window
Break-point style volume automation and event based gain automation
Floating, dockable and re-sizable windows for custom configuration
Flexible interface allows hide/show of buttons and docking windows to maximize screen editing area
12 color-coded edit groups for editing across multiple tracks
Computer Ethernet backup/restore and audio file transfer with verify function
Custom configurable keyboard command sets
Selectable linear and custom fades and crossfades
Easy virtual track and project file management
Repeat Paste editing commands for seamless looping
Batch Fade processing
Locator window with up to 100 named locate points
Floating transport window for easy access and quick navigation
MX 2424 Specifications
Analog I/O Capacity: (6) D-Sub 25F connectors, 8 input or 8 output channels per connector. 24 in/out channels total.
AES/EBU I/O Capacity: (3) D-Sub 25F connectors, 8 input and 8 output channels per connector. 24 in/out channels total.
TDIF I/O Capacity: (3) D-Sub 25F connectors, 8 input and 8 output channels per connector. 24 in/out channels total.
ADAT I/O Capacity: (3) ADAT Optical connector pairs, 8 input or 8 output channels per connector. 24 in/out channels total.
Quantization: 24 bits, A/D and D/A
Sample Rate: 38.5kHz to 54 kHz with 24 I/O channels; 77.2kHz to 108kHz with 12 I/O channels
Analog Input & Output Level: +4dBu balanced, +22dBu ±1dBu clip, not adjustable
Analog Frequency Response: 20Hz-20kHz, ±0.2dB @ 48kHz. 10Hz-40kHz, ±3dB @ 96kHz.
Headroom: 18dB above nominal input level (IF-AN24). 20dB above nominal input level (IF-AN24EH).
Analog Input Impedance: 10k Ohms balanced
Analog Output Impedance: <75 Ohms balanced THD+N (Through): <0.004% @ 1kHz @ clip level -0.5dB
THD+N (A/D): <0.001% typical @ 1kHz @ clip level -0.5dB
THD+N (D/A): <0.003% typical @ 1kHz @ clip level -0.5dB
Dynamic Range (Through): >106dB (20Hz-22kHz, A-wtg.)
Dynamic Range (A/D): 109dB typical (20Hz-22kHz, A-wtg.)
Dynamic Range (D/A): 111dB typical (20Hz-22kHz, A-wtg.)
Signal-to-Noise Ratio (Through): >106dB (10Hz-22kHz, A-wtg.)
Crosstalk (Through): <-95dB between any channels (20Hz-20kHz)
Digital Option THD+N (Through or Record, linear): Adds no distortion to source material
AES/EBU Option
Sample Rate Conversion:0.33 to 3 input range to internal sample rate. Sample rate conversion may be enabled on all 24 channels simultaneously.AES/EBU THD+N (through w/SRC): <0.003% typical @ 1kHz @ clip level -0.5dB
Sample Length, Recording: 16-bit linear or 24-bit linear
Sample Length, Internal: 24-bit
Standard Audio I/O: (1) AES/EBU input on F XLR, (1) AES/EBU Output on M XLR, (1) S/PDIF input on F coaxial, (1) S/PDIF on F coaxial Defeatable input SR convert
Timing Reference Sources: Internal, Internal Varispeed, Follow time code in, Video (either NTSC or PAL), AES/EBU, S/PDIF digital clock input, Word clock input, TL-Bus
Internal Sample Rates (in Hz): 44056, 44100, 44144, 47952, 48000, 48048, 88112, 88200, 88288, 95904, 96000, 96096
External Sample Rates: 38.5kHz - 108kHz (via external word clock input)
Time Code Type and Rate: 23.976/24, 24/24, 24.975/25, 25/25, 29.97/DF, 30/DF, 30/NDF
Nominal Operating Temperature: 41º-95º Fahrenheit (5º-35º Centigrade)
Relative Operational Humidity: 30%-90% (non-condensing)
Autoswitching Power Supply: Nominal: 100-240VAC, 1.5-0.8A, 150W, 50/60Hz; Absolute Minimum/Maximum: 85-264VAC, 50/60 Hz
Analog Input/Output Voltage: 9.75VRMS Maximum
MX-2424 Dimensions: 19" wide x 17.5" deep x 7" high (48.28cm x 44.45cm x 17.78cm), 4U rackmount
MX-2424 Weight: Approximately 31 lbs (14kg) with all optional cards installed
RC-2424 Dimensions: 15" wide x 8" deep x 2" high (20.32cm x 38.1cm x 5.08cm)
RC-2424 Weight: 3.38 lbs (1.5kg)
File Types and disk drives for compatibility everywhere
Why do you need to have a recording/editing system that's compatible with other equipment? There are several reasons. You may have a preference regarding other audio tools that offer recording, processing and editing capabilities. Example: you like to work in the realm of your favorite computer-based audio system but want to track using the MX-2424.
You may need to work in different environments with different equipment during the process of recording, editing, mixing and mastering your music. Example: you want to record the basic tracks in a tracking room but take the audio to your personal studio for vocals and overdubs. Or, you want to edit and mix on a DAW but don't want to lug a whole computer into the field for location recording.
There are two main factors to compatibility in hard disk recording systems. First what type of audio files it creates. Second, and perhaps most important, is the type of hard drive the recorder uses.
Every hard disk recorder writes a particular type of audio file format to its particular format of hard disk. Instead of some proprietary system that won't be able to be used outside of the recorder, Tascam have chosen two of the most popular formats for use in the MX-2424: Sound Designer II for Mac formatted disks and Broadcast Wave (compatible with .wav files) for PC formatted disks. Using these formats, it's easy to move your audio files from the MX-2424 into audio editing systems on Macintosh and Windows computers, like Digidesign's Pro Tools, Mark of the Unicorn's Digital Performer, Steinberg's Cubase and more. Plus, any system that's compatible with SDII or Wave files will allow you to import your MX-2424 audio files. If that system supports time stamped audio files, they can be placed at their original time code location with sample accuracy.
Since you can choose directly to either SDII or Wave file formats, you'll stay compatible with DAW systems like Pro Tools, Digital Performer, Nuendo and other software-based system for both Mac and Windows.
SCSI Hard Drives
Why SCSI drives for the MX-2424 ? At 24 tracks, the demand for sustained speed in reading/writing files to disk is critical. The MX-2424's SCSI architecture lets you perform functions like seamless punch ins/outs on all 24 tracks at once and playing across sections with high densities of editing, which may not be possible with other drive formats. SCSI drives are also very robust. Though every hard disk recorder should be backed up to media other than hard drives, the internal Quantum Atlas V drive is rated for 300Gs of impact. Perhaps the best reason for going with a SCSI-based hard disk recorder is its compatibility with other systems. The MX-2424 lets you choose to format its hard drives for specific compatibility with Mac or PC. You could take a drive from the MX-2424, connect it to a compatible computer, and access the audio data in your computer editing system , all without powering down your system if you are equipped with a hot-swappable drive system. Plus, an MX-2424 project has files and folders so you can copy selected audio files (or an entire session).
MX-2424 Interfaces and Peripherals



Including 24-channel interfacing for analog, TDIF, ADAT and AES/EBU and the RC-2424 remote control surface.
Unless you can flexibly route your audio and data around your studio, your hard disk recorder might as well be a doorstop. The MX-2424 provides plenty of options for getting analog and digital signals to consoles and other studio tools. It even allows you to send and receive digital and analog signals simultaneously.
Backing up hard drives is one of the most important parts of doing hard disk recording. The MX-2424 offers a variety of audio interfacing options. All of the MX-2424 I/O options offer a full 24 channels of interfacing, and you can choose between analog and a variety of digital interfacing protocols such as TDIF, ADAT Optical and AES/EBU. Connecting the MX-2424 to any digital or analog console as well as popular digital audio recording/editing systems is easy. On the MX-2424, you can use both the analog and digital interfaces simultaneously. Using this versatile routing, you could record through the MX-2424's analog converters and monitor via a digital console. And with the exception of the ADAT Optical Interface, all MX-2424 I/O cards support 96kHz sampling rates.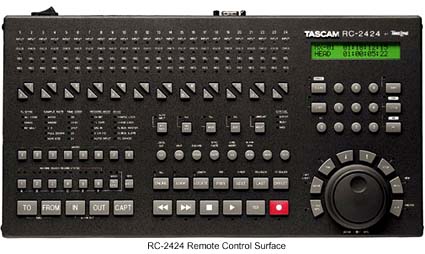 Designed for studios in which multiple MX-2424s will be put into use, or studios in which the MX-2424 will be kept in a separate machine room, the RC-2424 Remote Control Surface offers control of up to 6 MX machines from up to 100 meters away. It also has special macro features for commonly repeated tasks.
MX-2424 Backup Solutions
Though hard disk recording offers amazing creative advantages over tape-only systems, hard drives themselves are vulnerable to physical damage. Even the world's sturdiest drives, like our Quantum Atlas V drives that are rated to handle 300Gs of impact, are susceptible to losing an album's worth of material from an accidental drop on a hard studio floor.
The backup options
A 2X high-capacity DVD-RAM drive may be installed in the front bay of the MX-2424 or connected to its rear panel SCSI port for backup to a reliable and easily transportable archive format. DVD-RAM has already been accepted as a robust storage medium by the demanding computer industry. In addition to the benefits of being a secure archive and transfer format, DVD-RAM disks represent a substantial long-term cost saving over hard drive-only backup.
Following is a listing of MX-2424 backup peripherals available from TASCAM. All prices are in US Dollars.
Front Panel DVD-RAM Backup
DVD-GF2050 Hitachi 9.4 GB DVD-RAM DRIV
DVD-LMDA94U Panasonic DVD-RAM DISK, 9.4 GB capacity
Front Panel Tape Backup
TRT-NS Imation TRAVAN TAPE CARTRIDGE, 10GB (45 minute) capacity
Front Panel Removable Hard Disk Backup & Extended Recording
System Components:
HDR-QAV Quantum Atlas V HARD DRIVE, 9.1 GB (45 minute)
RJR-INT Kingston Rhino Jr. FRAME & CARRIER, 5.25", 68-pin
RJR-CAR Kingston Rhino Jr, CARRIER ONLY, 3.5", 68-pin, SCSI Wide Ultra 2 (LVD) black
Complete System:
HDR-MX1 INTERNAL HD SYSTEM: carrier and receiving frame (RJR-INT); Quantum 9.1 GB (45 min) hard drive (HDR-QAV)installed in carrier
External Backup Bundles and Related Peripherals
DVD-MX2 EXTERNAL DVD-RAM SYSTEM: DVD-RAM drive installed in External Drive Case
HDR-MX2 EXTERNAL HD SYSTEM: Rhino Jr. Carrier and receiving frame (RJR-INT); Quantum 9.1 GB hard drive (HDR-QAV); External Drive Case (EDC-DS100). All components pre-assembled. Can also be used to extend recording time.
EDC-DS100 Kingston Data Silo 1-bay EXTERNAL DRIVE CASE, black
CU/SCSI-MXT CableUp! VHDCI 68-pin LVD/SE TERMINATOR for use with HDR-MX2, DVD-MX2, or TRD-MX2 bundles
CU/SCSI-MX2 CableUp! 3' SCSI CABLE, 68-pin High Density to 68-pin VHDCI, used to connect an External Drive System to the back of the MX-2424
CU/SCSI-MX3 CableUp! 1.5' SCSI CABLE, 68-pin VHDCI to 68-pin VHDCI, use to connect External Drive systems to each other in SCSI chain to the back of the MX-2424
Bundles - Front Panel & External Backup (EXT Record Time)
HDV-MXPACK HD/DVD MEDIA PACK includes HDR-MX1; DVD-MX2; SCSI-MX2 and SCSI-MXT
Onboard Synchronization
Word Clock In, Out and Thru: Ensures that the sampling rate of connected equipment is properly aligned.
SMPTE Time Code In, Out and Thru: Locks the MX-2424 to any device that receives or generates SMPTE time code. Beware of other recorders that only chase in "Lock and Release Mode" which can cause drift over time.
MIDI In, Out and Thru: For controlling the MX-2424 via MIDI Machine Control and MIDI Time Code.
Video In and Thru: Allows the MX-2424 to lock with a blackburst signal from video.
TL-Bus In and Out: the MX-2424's own synchronization interface that allows for up to 32 machines (768 tracks at 48kHz or 384 tracks at 96kHz) to be locked with sample accuracy without the need for any external synchronizer.
2-channel AES/EBU and 2-channel S/PDIF: Can automatically clock the MX-2424 or transfer audio with devices that use these digital protocols, like CD recorders and DAT machines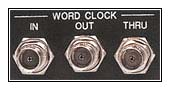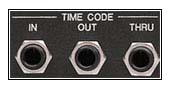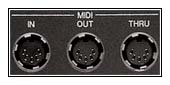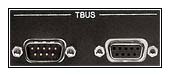 ---
Tascam Italy contac: TEAC tel.(++39) 0266010500 - fax.(++30) 0266010484