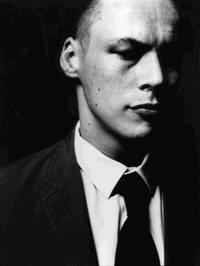 January , 2004
Luke Slater releases a new single, 'Traktion Action', through Novamute on 12th January 2004. This will be the first in a series of stand-alone 12"s for Novamute whilst Luke works on a further, as yet un-named, album project for parent label Mute.



---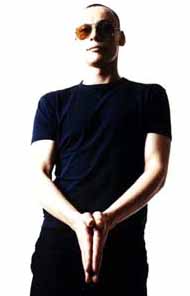 On decks around the world since 1989, and within his deepest south London studio, Slater has proved himself a genius sculptor of kinetics, squeezing magic from the tight parameters of post-electro underground dance.
A surface supposition about the roots of Luke's fascination with computer music might point to Kraftwerk as his starting point, but Slater is keen to point out that his entry into electronics came via Afrika Bambaataa and Soul Sonic Force rather than the German camp.
Born in Reading, Luke's parents moved to Horley in Sussex, where the embryonic producer started to play with his dad's old reel to reel tape recorder. After drumming with 'progressive rock' type bands as an early teen he started working in record shops (Mi Price in Croydon and Jelly Jam in Brighton) where he was able to load up on late '80s electro and incoming house and techno. By 1988 he was DJing jack tracks within the early acid house micro-scene, notably spinning at a London club called Troll. With his record shop buddy Al Sage he put together his first tune 'Freebase' in '89, released through the Jelly Jam shops offshoot label.
For the next decade Slater would hover above the underground as one of the most distinguished producers of pan-genre bunker vinyl. He moved at pace through styles, picking up and warping strands as diverse as Detroit inflexions, old school influenced ambience, noise barrage and electro. By 1997 he'd been prominent on DJax, Irdial, Peacefrong and GPR, using the pseudonyms Clementine, Morganistic, Planetary Assault Systems and 7th Plain.
Leaving behind the assumed names and a trio of collectable albums - "X Tront Volume Two" (1993, Peacefrong), "The Four Cornered Room" (1994, GPR), "My Yellow Wise Rug" (1994, GPR) - he teamed up with novamute in 1997 and issued his acclaimed mindbender dance album "Freek Funk". The latter was simultaneously sexy and avant-garde. His next major emission, '99s "Wireless" continued to mess elegantly with the codes, re-sculpting electro to his own ends and previewing his fondness for the odd cyberdisco synth by sampling Cerrone's 'In The Pocket'. Described in the press as "gangster boogie for the new millennium". The bold step into song writing was inevitable.

---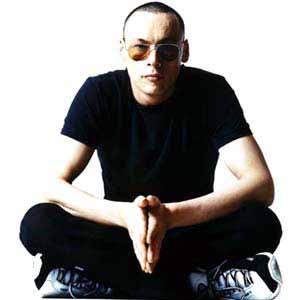 Luke Slater
Discography
---
2004/01
Traktion Action (12")
(on Novamute)


---

2002/09
I Can Complete You (single)
(CD, 12"-I, 12"-II)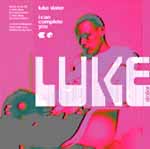 ---

2002/04
Alright On Top(album)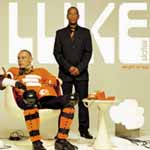 ---

2002/03
Nothing At All (single)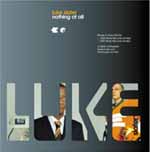 Nothing At All (CD)
Radio Edit, King Unique's Chocolate Orange, Spincycle Remix

Nothing At All (12")
12"Version, King Unique's Chocolate Orange

Nothing At All (12")
King Unique's Dirty Mix, Rob Rives Main Mix


---

2001/01
Stars and Heroes (single)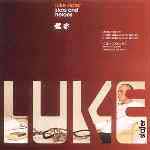 ---

2000/03
Body Freefall, Electronic Inform (album)
(on Novamute)

Body Freefall, Electronic Inform 12" -I :
a1 : Slater's Needle Damage Mix
b1 : Slater and Sage Mix

Body Freefall, Electronic Inform 12" -II :
a1 : Junior Cartier's Highrise Mix
b1 : Slam's Counterplan Mix

Body Freefall, Electronic Inform CD :
1. Slater and Sage Mix
2. Slater's Needle Damage Mix
3. Junior Cartier's Highrise Mix
4. Slam's Counterplan Mix
5. Live Mix
6. All Exhale (Video)


---

1999/10
Wireless (album) (CD and double vinyl)
(on Novamute)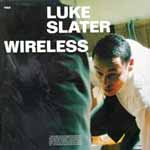 ---

1999/09
All Exhale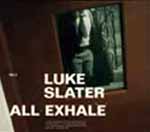 ---

1997/10
Freek Funk



---

1994
My Yellow Wise Rug (album)


---

1994
The Four Cornered Room (album)


---

1993
X Tront Volume Two (album)



---

1989
Freebase


---
---



DJing and live dates 2004

April 2004
Fri 2 Linz Empire Club DJ
new Sat 10 Budapest Highlander Club DJ
new Sun 11 Wuppertal Butan Club DJ
Thu 22 Tel Aviv Hanger 21 DJ
Fri 23 Athens Umatic DJ
Sat 24 Slovenia Nova Gorica DJ
Fri 30 Antwerp Disco2Disco DJ
May 2004
new Sat 1 Prague EU Festival DJ
new Fri 7 Muenster Fusion Club DJ
new Sat 15 Munich Cube Club DJ
Fri 21 Frankfurt U60311 DJ
new Sat 22 Napoli Old River DJ
Fri 28 Barcelona Primavera Festival DJ





---
---

---

Luke Slater: "I didn't really like piano lessons, because you have to play other people's stuff and that's a bit boring."

---

Luke Slater: "There are DJs who play out, make records, and do both very well. Then there are good DJs who cannot make good records. There are good musicians, who try to be DJs too, but aren't any good at it. To me it's all about natural ability'

---

Luke Slater: "When we do a live show, we got a tour manager, guys helping with the gear, there's two of us on stage…
Lots of vocals I do live, we use a lot of samples and we use sequencers and we use tape as well.
Usually it takes a couple of months to prepare what we're gonna be doing live. It's really like a band, you know, Luke Slater live isn't really about me, because Luke Slater the DJ is different"

---

Luke Slater: "The great thing about remixing is that you are given permission to fucck up somebody's track, and that's fun. I've done many remixes, both techno and complete reworkings of tracks but in my experience the techno ones are always those which get picke"

---

Luke Slater: "On stage we don't use computers because they crunch. And that's not cool. We use a lot of computers in the studio with Logic and lots of different programs. We even have lots of studios within the studio. I use about seven G-force in the studio'


---


Luke Slater: "Everybody is successful in their own right. Your success might not mean anything to anyone else but you'


---
Sources: React Records (UK)
Minet (Slovenia)
---
---