Moog
Minimoog Voyager
Rack Mount Edition (RME)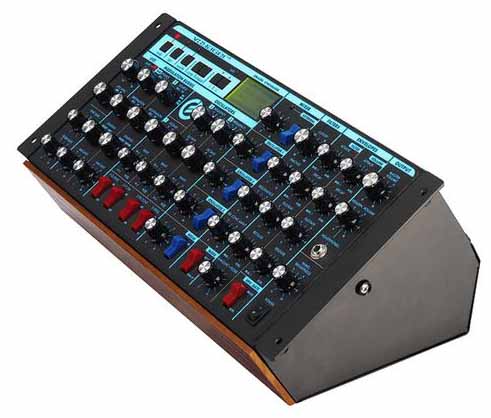 $ 2195.00 in US dollars


It contains all the features of the Voyager plus switchable audio out (-2dBm unbalanced or +4dBm balanced 600 Ohms). It also includes the Electric Blue back lit panel introduced with the Anniversary Edition Voyager.

Availability for current orders: April 2005

Optional wood handles which can be purchased for $69.
The product ships with rack mount hardware.