---
---
DAVE CLARKE



"It's just instinct. Whether it's right or wrong, it doesn't matter, you should always go with it. It's why you came from an amoeba. You've got to listen to it."

Your average dance artist wouldn't explain his career path with reference to Charles Darwin, but it's a very Dave Clarke thing to do. His instinct certainly hasn't let him down so far. Involved in dance music for half his life, he's been a DJ, producer, remixer, radio presenter, studio designer and one of the most compelling, unorthodox characters around. It hasn't always gone smoothly, but after a string of record company-related misfortunes to make a saint weep, he's settled and happy at Skint records, ready for the next chapter.

"All of a sudden there's no one holding me back and it's interesting because you can't blame anyone," says Dave. "I no longer feel like my destiny is out of my hands."

Unusually for an artist on SKint, Dave was actually born in Brighton, on 19 September 1968. Formative influences included Depeche Mode, early hip hop (he learnt all the words to Rapper's Delight), ska and disco. At school he showed a youthful propensity for sonic mayhem when he looped the air raid siren from Frankie Goes To Hollywood's Two Tribes into a five-minute tape and blasted it out of the window during cricket matches.
"Unfortunately," he recalls, "they didn't see the funny side."

Dave began DJing in his teens, moving from hip hop to acid house and meeting his future wife, club manager Laura-Jane, along the way. When Brighton went rave mental, Dave's acid and techno sets fell out of favour so he used the spare time to venture into producing. His first release on XL, under the name Hardcore, was too long to qualify as a single but outsold Enigma and Whitney Houston (it was 1988) to become the number one dance album for a week.
In the early 90s he released tracks on Belgium's R&S and his own Magnetic North label but it was the Red trilogy on Bush that really made his name: three daring, distinct singles unlike anything that techno crowds had heard before, and accessible enough to move househeads, too.
Remix offers (Chemical Brothers, New Order, Death In Vegas, Inner City, Felix Da Housecat, Mission Impossible) poured in, each one displaying a different side to his sound and priming listeners for his style-merging debut album, Archive One. Released in 1996, it remains one of the great dance albums, encompassing techno, house, disco, electro and orchestral drama. That, unfortunately, was the point when things went pear-shaped.

"I pretend it never happened," Dave says firmly.
"Haha, I sound like Grant Mitchell there. It aggravates me."

He can't bear to listen to Archive One now because its release was followed by a long, arduous period of legal wrangling with both Bush & BMG's Deconstruction label. One more Deconstruction single - the discotastic Shake Your Booty - appeared in 1997, then studio silence. He eventually secured a declaration that he was free to record for other labels, but in the mean time he had to find other avenues.
The first solution was to resume his remixing career in earnest. Acts that have had the Clarke treatment over the last five years include Depeche Mode, Leftfield, Underworld, Faithless, Moby, Mirwais, Midfield General, Zombie Nation, Green Velvet, Gary Numan, Laurent Garnier, Goodfellas, Lil Devious.

"People realised I wasn't being quiet out of choice, just because of the situation I was in. It was a great way to keep my hand in the studio and have my name out on vinyl. I do like to do different things. Just because I play techno it doesn't mean I have to produce it. There's a devil's advocate part of me that actually likes winding up those purist fuckers. Why let somebody else decide what you can and cannot do?"

Dave also intensified his DJing commitments, becoming a kind of globetrotting ambassador for techno. Three dates a week, often in three different countries, week after week, year after year. Estimating he clocked up around 800,000 miles a year, he even had his own seat reserved on British Airways, playing to packed clubs from Belgium and Germany to Japan and Australia.
During his radio show, (Technology) which he used to champion new techno talent like Terence Fixmer, his website would receive up to 100,000 hits a week.

"I still feel passionate about techno," he says. "It's influenced a lot of musical forms out there and it still hasn't been given the recognition that it deserves. Techno's always based in technology so there's always shit changing."

During this period, he also released four acclaimed mix albums - Electro Boogie 1& 2 , Fuse Presents Dave Clarke and World Service, plus an Internet only single with the title of Before I Was So Rudely Interrupted (so called because external forces put his career on hold), all this and there's been another significant change in Dave's life. His son, Bruno, is now one year old.
Now it's time for the DJing, remixing and radio show to take a back seat as Dave Clarke finally gets a chance to make his second album in the studio that he has designed and assembled himself with bizarrely "some ex military hardware".
He chose Skint for the creative freedom it offered.

"I try not to think that there's a lot riding on the album," he says. "It's just taken a lot longer than it should have. But in the mean time I've had fun."

The first fruit of the deal is a full release for the furiously funky The Compass, originally out in ultra-limited quantities on Germany's International Deejay Gigolos. But you can expect a whole lot more than just floor-fillers, inspired in part by Radiohead's recent adventures in electronica.

"I might be a techno DJ but I've never been just a techno artist. Radiohead have proved very well that electronic music and emotion can go well together. I can't sing as well as Thom Yorke, if at all, but I try and add a human voice through the music. Sound is language free so it actually gets through to you more. It's the most honest language."

Of course, Dave's always been known for more than just his music, but the cliché's of old - the port, the cigars, the fast cars - no longer hold true.

"I had the opportunity to teach a famous driver's son to DJ," he reveals. "In return I didn't know what to ask for, three years ago I'd have said, Yeah! Take me out on to a race track. But it doesn't interest me now, which I'm actually quite pleased about."

Seasoned Clarke - watchers may also be surprised to discover that he's curbed his motormouth tendencies and become less spiky, though no less opinionated, with age.

"I was called moody a lot in those days," he concedes. "But if anybody went through what I went through - not being paid, dealing with it by myself, having to do shit that made no sense, getting no satisfaction out of it - I think they'd be moody as well. Now I'm pretty relaxed. I have nothing really to be moody about. I'm still a maverick, probably just a bit more delicate about it now."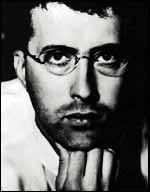 ---
---
---
---