ARMIN Van BUUREN
by Ricky Sada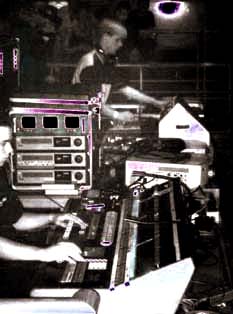 Con DJ Tiesto si fa chiamare Alibi, Darkstar oppure Major League. Con Gert Den Heijer si è battezzato Technology, Armania oppure Red & White. Accompagnato da Floris Klinkert è Electrix. Insieme a Olav Basoski è Wodka Wasters. Altrimenti è Rising Star, Gimmick, Gig, Perpetuous Dreamer, Amsterdance, The Shoeshine Factory, Problem Boy e Hyperdrive Inc.
Però all'anagrafe resta l'olandese Armin Van Buuren (25 dicembre '76). Arriva da Leiden ("dove studio Legge"), vive a Koudekerk Aan De Rijn, guida una Volkswagen Golf Atlanta Sport, il suo hobby è la consolle Nintendo 64. E' cresciuto ascoltando Ben Liebrand e Jean-Michell Jarre. L'ultima sua vacanza l'ha trascorsa in Grecia. Con Erika, la sua fidanzata. Armin ha debuttato nel '95 con "Push" su Timeless e ricorda con piacere i remix per Geoffrey Williams ("Sex Life") e Wamdue Project ("King Of My Castle") e il suo gatto, "il tecnologico e nero Dizzy".
Amante di film come Guerre Stellari, Armin torna tra i terrestri quando parla dei colleghi che maggiormente stima, da Hybrid a Matt Darey, da Ferry Corsten a Brian Transeu, da Chicane a Speedy J.
"Amo la cucina giapponese. E i lavori di Jeff Mills ("come 'Katmoda EP'") e dei Prodigy ("Smack My Bitch Up").
A diciott'anni esordisce nella discografia. A venti "Blue Fear", su Cyber Records, conquista il Regno Unito. A ventidue inaugura la sua label, la Armind. Ora ha fatto sua la club chart inglese con "Communication".
Il suo primo campionatore lo acquistò pochi anni fa:
"Era un S-01. Era mono. Feci subito una demo".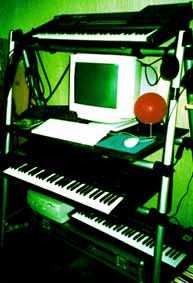 Il '99 si è aperto con l'investimento sulla United Recordings. Nasce Gig e "One"; segue "Touch Me" di Rising Star, che permette ad Armin di siglare un accordo con il Ministry Of Sound. Gimmick con "Free" perecede l'ingresso sulla compilation "Planet Disco".
"Ho iniziato a fare il dj come resident al Nexus di Leiden, poi ho fatto un po' di prestazioni durante l'Amsterdam Dance Event del '99. Ho suonato anche a Mosca".
Mixer Soundcraft Ghost 32 Canali automatizzato: questo è il cuore del suo studio.
"Come sequencer uso un Logic Audio Gold che gira su un Mac G3 a 266Mhz. Poi utilizzo l'Emagic Audiowerk 8, un'interfaccia digitale S/P Diff. Poi l'interfaccia Midi Opcode Studio 64X5. La tastiera è una Roland JD800 senza contare le Roland Jx3p e Jx8p e Acces Virus. Inoltre ho uno Yamaha Tx81z, Ensoniq Dp/4+, Akai S3000xl, Roland JV2080, Lexicon Mpx1, Drawmer Dl241".
.
ARMIN VAN BUUREN DISCOGRAPHY
.




---


A State Of Trance
album (2CD), 2004

Universal Religion 2: Live From Ibiza
album , 2004

Transparance 004
album , 2003

76
album , 2003

In Motion
album , 2001

Boundaries Of Imagination
album, 1999