---
Sound Engineer since 199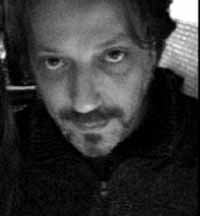 2 after the degree in a two years school in Milan called E.M.I.T.
I started my activity as live sound engineer with indipendent bands based in Milan and Piacenza (Carnival of fools and Lilith ex Not Moving).
In the 1994 I opened the SOUND MACHINE RECORDINGS my first little recording studio.
In the 1995 I decide to produce the THREE SECOND KISS from Bologna, and working live with them I meet UZEDA from Catania(Sicily), the first italian band signed from TOUCH & GO RECORDS from Chicago, and I started to working live with them doing a lots of shows.
In the 1997 I was in a tour with UZEDA and SHELLAC( band of STEVE ALBINI sound engineer and producer of NIRVANA "In Utero", of P.J. HARVEY "Rid of me" and of JIMMY PAGE & ROBERT PLANT "Walking into Clarksdale" and PIXIES "Surfer rosa", only to name a few; and BOB WESTON another great sound engineer/producer for TOUCH & GO/QUARTERSTICK for bands like POLVO and RACHEL'S ) at the end of this tour STEVE recorded UZEDA's "Different section wires" giving me the opportunity to watch him working.
With UZEDA I did two U.S. tours giving me the opportunity to meet again STEVE and to know DON ZIENTARA ( the FUGAZI's recordist ) end to see their studios and how they work.
In the 1997 e 1998 I followed several tours in Europe and Italy as sound engineer with JUNE OF 44(2), DAVID GRUBBS(2), WILL HOLDHAM, BEDHEAD, BLONDE REDHEAD, MAN OR ASTROMAN, WARMERS.
In may of 1999, with my partener ANDREAS VENETIS, an appeciated sound engineer from Greek, I poned my new studio: The RED HOUSE RECORDINGS, specializing ourself to give an international great sound to the italian underground even and especially with the low budget available for this kind of bands. The RED HOUSE RECORDINGS become a guide line that changed the way to do records in Italy raising up their general level.
In the Septembre of 1999 I worked at the RED HOUSE RECORDINGS to the pre-production of "Aria" of GIANNA NANNINI with the bass player and drummer from UZEDA ( RAFFAELE GULISANO and DAVIDE OLIVIERI) and the ex-QUARTERED SHADOWS on the guitars TOMMASO MERLETTA .
Immediately after that I did the recordings and mixing of the album "Controverso" by GANG for the WEA.
10) Since the opening of the RED HOUSE RECORDINGS to this days I did more than 50 records and most of them did the story of the italian underground.
In May 2001 I formed my new band RED HOUSE BLUES REVUE with SEAN MEADOWS, ex guitar player and singer of JUNE of 44.
In 2002 I did the mix of the sountrack of the film "My name is Tanino" di Paolo Virzì.
In the Summer of 2005 I started working with ROB ELLIS ( P.J.HAVEY's drummer and coproducer in most of her records, strings arranger for PLACEBO and producer of MARIANNE FAITHFULL and many others) on two projects:
the first one named SPLEEN and having in his lineup CRISTIANO GODANO from MARLENE KUNTZ and JOSH KLINGHOFFER theP.J. HARVEY's guitar player and coauthor of a solo album with JOHN FRUSCIANTE from RED HOT CHILI PEPPERS;
the second one was the second solo album of CHARLOTTE HATHERLEY ex guitar player from ASH after their last tour supporting U2.
In this second project there was ERIC DREW FELDMAN( keyboard player from CAPTAIN BEEFHEARTH, PERE UBU, PIXIES, producer of the first two records of FRANK BLACK,deUS "In a bar under the sea",bass player in some P.J. HARVEY's tours, only to name few of his collaborations ) coproducing with ROB ELLIS.
During the making of this project Ive been in London to watch FLOOD ( producer for U2, P.J. HARVEY, PLACEBO, DEPECHE MODE and many many others) while he was mixing three songs of the album.
We finished the recordings sessions in the first days of June and than all the songs have been mixed in London by BEN HILLIER engineer/mixer and producer of the last BLUR album wich was impressed from the sound of the recordings.
In May 2006 STEVE ALBINI came to the RED HOUSE RECORDINGS to record and mix the new UZEDA's "Stella" for TOUCH & GO RECORDS.
He said that He worked really well for the sound and the flexibility.
You know something like that said by a man that worked with the ex-LED ZEPPELIN in ABBEY ROAD...its fucking great!!!
2007: From February the 15th up to March the 6th two weeks of UK and IRELAND TOUR plus rearshal recordings at FORTRESS STUDIO in London with CHARLOTTE HATHERLEY.
During the tour we did Promo shows at BBC BELFAST and at THE MEDIA CENTRE BLACKBURN COLLEGE and the last show was at ISLINGTON ACADEMY in LONDON.
On March the 19th will start the recording sessions withI NATHALIE NORDNES young singer/songwriter from NORWAY under the artistic production of ROB ELLIS
The recordings sessions will be divided in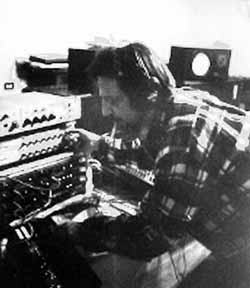 two phases: The first one will be entirely acoustic with instrument of the classic and medieval tradition; The second one will be electric with gests like JOSH KLINGHOFFER and some members of the NICK CAVE's BAD SEEDS.
From May the 23rd again on tour with CHARLOTTE HATHERLY in NETHERLANDS, BELGIUM, GERMANY and SWITZERLAND.
And then a JAPAN TOUR.
He can work in every studio and/or outside Italy an do live shows or tours.
Source: David Lenci website
---
---