---
LARIONE 10
---
recording studios
---
Larione10 Music & Media - Via A.Meucci,3 - Grassina - 50015 FIRENZE - Italy
TEL (++39) 055 640 651 - FAX (++39) 055 643 591 , E-mail

Contact
Stefano Cupertino, Sergio Salaorni, Alessandro Salaorni

---

Equipment

Console
NEVE 8108 (CUSTOM) 48 channels in-line with integrated Pro Tools HD3 and Pro Control system

Recorders
Pro Tools HD3 with Apogee AD16 - DA16 converters and n° 2 Didesig 96 I/O
Mitsubishi X880 (32 digital tracks) with Apogee filters
Sony APR 24 (24 analog tracks)
Dat: Sony 7030 - Panasonic SV3700 - Yamaha DTR2

Monitors
Genelec 1025 quadriamped - Yamaha NS 10 M Studio - Tannoy System 2 - QuestedQ108 B with subwoofer - JBL 4311

Multieffects
Lexicon 480L - Lexicon PCM70 - Lexicon 200 -Lexicon Super Prime Time - Lexicon Alex - Lexicon LXP1 - Lexicon LXP5 con MRC - Eventide H3000S - AMS R16 -
Roland R880 - Sony R7 - Sony M7 - Alesis Quadraverb - Yamaha SPX1000 -Yamaha SPX90 - Deltalab DL1 - Deltalab DL2 - Deltalab DL4 - Deltalab DL5 -Deltalab expand memory module - Korg SDD 2000 - Korg SRV 2000

Preamps and equalizers
Focus Rite ISA115 HD (4 ch) Pre+ Eq. - n°2 Tube Tech Midrange Equalizer - n°2Summit Audio Program Equalizer - n°1 Tube Tech MP1A (2 ch) - n°1 TLA N1E (2 ch) Pre.+ Eq. - n°1 ART Pro MPA (2 ch) - n°1 Amek 9098 Pre+Eq - n°1 TLA C1
Valve Compressor - n°1 KH Universal Eq. UE1000

Audio Processors
n°2 DBX 165 - n°2 Tube Tech CL1B - n°2 BBS PR901 - n°2 Behringer Composer 2000 - n°2 DBX903 Limiter Comp. - n°2 DBX 902 Deesser - n°2 DBX 904 Noise Gate 904- n°1 Aphex Compellor - n°1 Aphex Studio Dominator2 - Drawmer M500 - n°2 Deesser DBX263 - Behringer multiband denoiser - Behringer multiband exiciter
- Behringer multidenoiser (8 ch) - Symetrix Denoiser (2 ch) - SPL Vitalizer MK2 - Dolby A mod. 361 - TC Electronics Finalizer Plus

Microphones n°2 Neuman U87 - n°1 Sanken CU44X - n°2 Sanken CU32BL - n°2 AKG D12e - n°1 AKG D112 - n°1 AKG Tube - n°2 AKG 414 - n°6 AKG 451 - n°3 AKG D330 bt -n°2 Coles 4038 studio ribbon - n°1 Shure Beta 58 - n°4 Shure SM57 LC - n°3 Shure SM81 - n°2 Shure Equalidine - n°2 Shure Beta 57M - n°1 Shure 819 - n°6 MaruniPDM8100 - n°2 schoeps CMC5 MK2 - n°1 Electrovoice RE38 - n°1 Electrovoice PL20 - n°1 Fostex MS M22 RP - n°7 Shennheiser MD421 - n°2 Shennheiser 441 - n°2 Equitek CAD E200 - n°2 brüel & Kjær 4011 - n°2 CAD ST 100 B

Resident instruments
Yamaha 3/4 grand piano - Hammond L100 and L122 con 3 Leslies (GRS, Hammond, Leslie) - Fender Rhodes 77 electric piano - Wurlitzer electric piano - Honer Clavinet II - Vibrafonette - Yamaha DX7 - Kurzweil K2000 - Oberheim OB8 - Roland Jupiter 8 - JX8P - Yamaha CS70M - Farfisa Professional Organ - Akai S1100 - RolandJV1080 - Alesis DM5

Headsets
Custom cue system with 6 mixers (10 indipendent channels and internal talkback system) - Headphones AKG K141, K240 - Sony CD 750, CD 850, CD 450, CD7506

Facilities
Relaxing room wired with control room and studio for audio and video.
Microphone and phone lines in all the rooms.
Private office for producer.
Car park.
Internet ADSL connection
Permanent maintenance



---
CREDITS
SOME PRODUCTIONS REALIZED IN LARIONE 10 STUDIO
Ago Presta, Aleandro Baldi, Alessandro Canino,Andrea Chimenti, Anima, Anna Oxa, Banda Bardò, Biagio Antonacci, Caligola, Cenere,Class,Colonna sonora "Il Barbiere di Rio", Colonna sonora "Silenzio si nasce", Colonna sonora "Hannibal" (registrazione cori), Coro gregoriano "Viri Galilaei", Crashmen, Daphne, Dedalo, Dennis & the Jets, Death SS, Dik Dik - Camaleonti - Vandelli, Dirotta su Cuba, Eleonora Cardellini, Emanuela Dia, Emanuele III, Extrema, Fabrizio Venturi, Federico Salvatore, Fiordaliso, Francesca Alotta, Galati Trio, Gianni Bella, IRA, IMA, Irene Grandi, Isola Song, Just Married, Ka Bizzarro, Kaostributo, Kocani Orkestar, Libens con Tooth Tielemans, Liebman - Galati - Tavolazzi - Fabbri, Liliana Tamberi, Litfiba, Loredana Berte', Macchina Ossuta, Maccianti Quartet, Malfunk, Marco Cocci, Marco Masini, Marius Westernhagen, Maurizio Solieri, Mia Martini, Negrita, ORO, Otto"P"notri, Paolo Vallesi, Peter Erskine - Palle Danielson, Pier Cortese, Riccardo Marasco, Ridillo, Ritmenia Zoo, Rock Galileo, Salvatore Minio - Cesar Anot - Paco Seri, Samuele Socci, Settore Out, Syria, Stefano De Donato, Stefano Pieroni, Stranaeco, VM18
---
---

The recording studio is located half a way between Milan and Rome at 1,5km distance from the A1 highway exit "Firenze Sud", Highway A1.
In the outskirts of Florence at the entrance to the famous Chianti region in an area full of historical sites sourrounded by beautiful hills.
This location makes Clients stay the most enjoyable experience offering great food, nature and art.
Besides Florence, the Via Chiantigiana offers the opportunity to discover all the treasures hidden in this world famous stretch of Italy: The Chianti region. Or,in few minutes you can discover other beautiful Tuscany sites such as Lucca, Pistoia or Arezzo.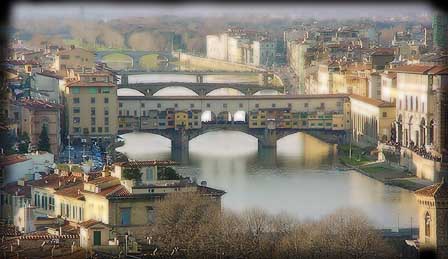 ---